It's not easy being a cosplayer, especially when Comic Con season is in full swing. Take a look at some tips to survive here.
Hyderabad Comic Con and Mumbai Comic Con are already done and dusted but the convention season is only just getting started. With Bangalore Comic Con taking place on December 2-3, it's a good time to go over some cosplay tips for surviving the convention season. We asked a few prominent cosplayers how to beat the Con and this is what they had to say!
Plan Ahead
This may seem like the most obvious step but it is something that is always delayed until the last moment. In preparing for an upcoming convention, always try to account for the little things. When and where will the event take place? How long will it take to get your cosplay ready? How will you transport your cosplay to the convention center? Where do you have to register for the cosplay competition? Do you want to visit any particular stalls or pick up merchandise? If you are bringing any additional bags, will there be space for safe-keeping? There are usually some interesting guests and panels so decide which ones you would like to attend and whose autographs you need to get. Keep some cash handy because ATM queues will always be packed. Make sure to account for how many days and how long you will be at the convention as well, especially since there are free goodies that come with the premium multi-day passes.
Mobility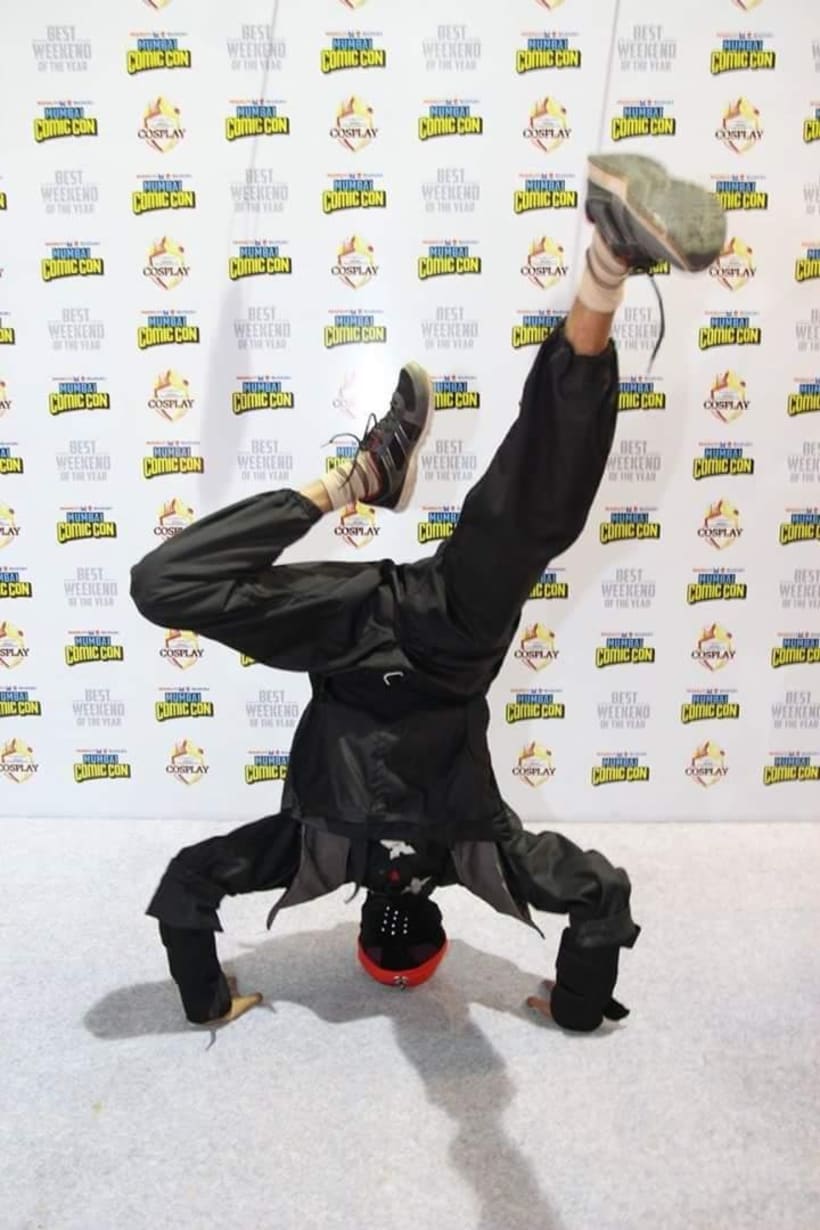 If you like to cosplay, this pointer is for you. No matter which Comic-Con you attend, it is always important to consider your mobility when suited up. This is especially important for armor cosplays because you will be doing a lot of walking. Having enough space to move around in your costume is also important when posing for pictures. How easy will it be to get in and out of your costume, especially when nature calls? Find the best way to remove your cosplay quickly especially if there is no one around to assist you. When crafting props, try to go with foam and any other lightweight materials when possible. It may not seem all that important in the beginning but when it's past 5 PM and you have posed for over 200 different fans, you will definitely thank the cosplay gods that your prop is not weighing you down. Certain materials offer different benefits so find the best combination of detail and mobility for your cosplay. Finally, it also does not hurt that Comic-Con provides volunteers to assist the cosplayers with their outfits. "There are always volunteers to help us, so that's always convenient if you have a big/elaborate costume," says Sana.
Be Comfortable
Getting from place to place is important but no matter what cosplay you opt for, comfort is of utmost importance. "Always wear comfortable inner clothes," says Nikita Jadwani, a repeat attendee of Bangalore Comic-Con. Nikita is known for cosplays such as Sora from Kingdom Hearts, Dante from Devil May Cry, and Sonya Blade from Mortal Kombat. Her point is important because regardless of whether your cosplay is stitched or crafted, mobile or immobile, perspiration is still a factor. The last thing anyone wants is that melting feeling and with all the walking, bright lights, and crowds, it can strike before you know it.
Stay Hydrated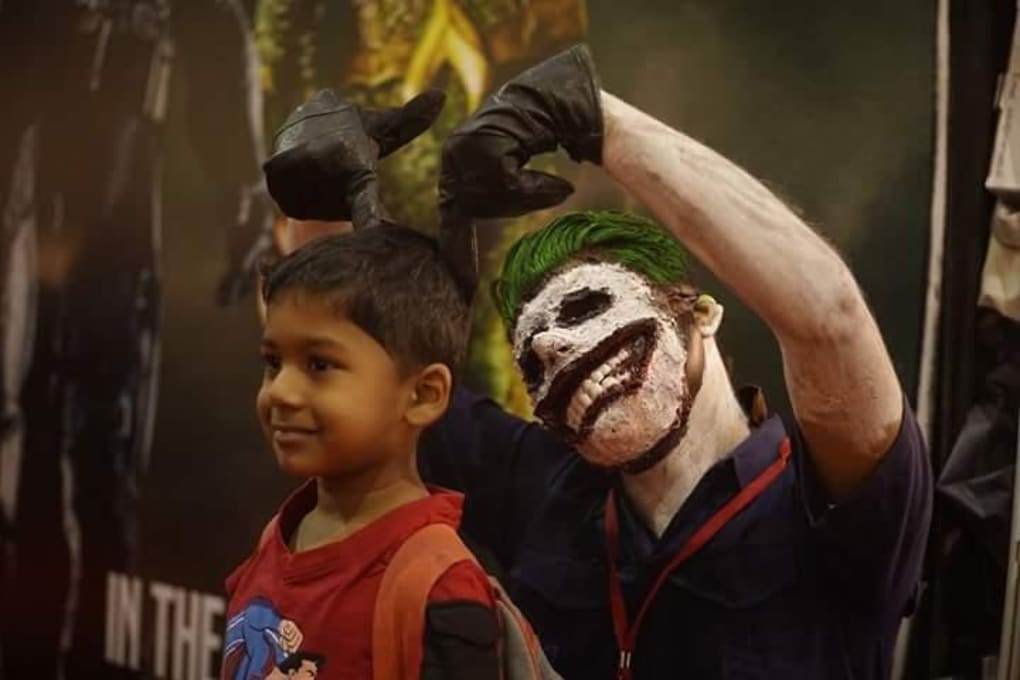 Another no-brainer but one that many tend to forget until it's too late is staying hydrated. Keep a bottle of water or two at hand around the convention centre and try to take a break every half hour or so. Former Comic-Con cosplay grand prize winner, Sana Saha Khan reaffirms this, stating that, "From personal experience, the first thing would be to stay hydrated. It helps to make the costume separable so you can get in and out easily." Sana has cosplayed as Spirit of Vengeance (Dota 2), Widowmaker (Overwatch) and many other elaborate characters so she knows a thing or two about complex outfits. Given the sea of humanity that will be present, the weather, how heavy your cosplay is and how much heavy lifting you will be doing, staying hydrated is the best way to avoid headaches, fatigue and even fainting. Make sure to keep track of the food stalls to restock on beverages when necessary.
Cosplay Buddies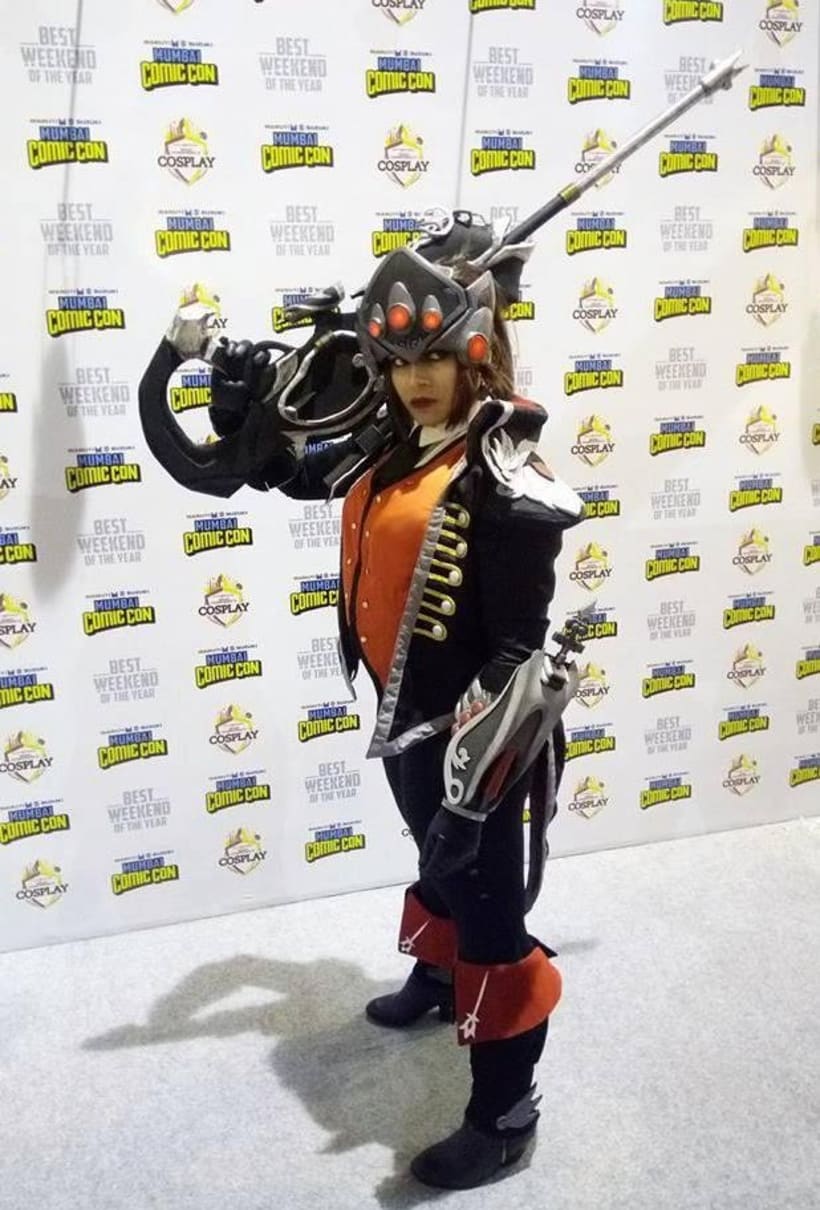 Sometimes it can be difficult to cosplay alone, especially if it is your first time. But, no one said you had to cosplay alone! Find someone who is willing to accompany you to the Comic-Con and remain standby for when you need them Whether it is someone to cosplay alongside you or a non-cosplayer who is just there to help, having a friend at hand can alleviate many a cosplayer's pain."Never underestimate the help of a good cosplay sidekick," says Nikita. "If you need to navigate your armour around crowds, get food in your tummy, apply quick fixes, manage your shopping and so on, your friend is your best bet." After all, what are friends for? Just remember to buy them dinner later to show your appreciation.
Essential Tools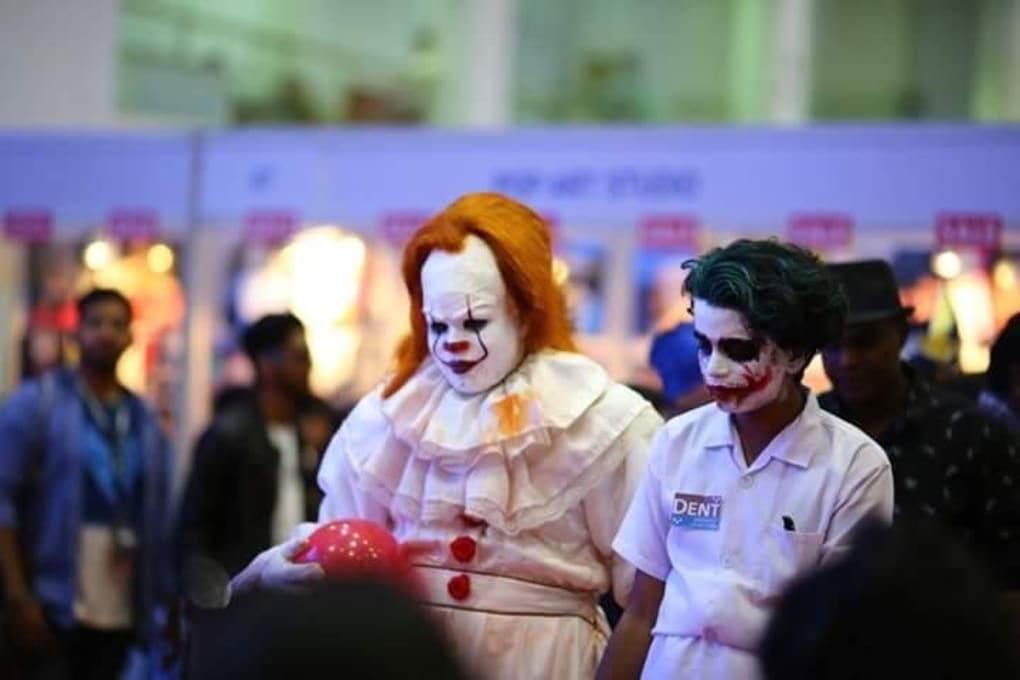 So you planned your cosplay at the dawn of the new year and calculated everything to perfection. You booked your tickets in advance, roped in a friend or two to help you out and found the best possible way to transport your cosplay. Then you reach the convention centre and something breaks or tears. Disaster can strike at any time. Jeevan Vidyasagar, another repeat attendee of Bangalore Comic-Con and occasional cosplayer, reveals three things to keep handy at all times: A roll of double-sided tape, staplers, and some safety pins."At a convention, your costume is bound to fail on you eventually. With these three items, any tears, breaking, shearing and whatnot can be fixed, and relatively easily at that." Some cosplays have more specific faults that can occur but for the most part, these three items should help you out. Even if you do not need them, someone else might require assistance and they can prove to be invaluable. Cause at the end of the day, sharing is caring!
Have Fun
Comic-Con India's cosplay competitions attract quite a range of cosplayers, from the casual to the super serious. The grand prize winner goes on to greater things and who does not like to be recognized for their efforts? That being said, do not worry about entering the cosplay competition. There are so many things to do at Comic Cons, from shopping and taking pictures to hang out with friends, that there is no pressure to compete. If you do not want to go on stage and face the world, do not worry – there are plenty of like-minded souls to have a good time with.